Hey guys!
I'd like to start off by introducing myself, my name is Daniela Velazquez, I'm 21 years old and I'm from San Francisco, CA. Prior to my game studies class, the only encounters I had with video games were due to my brother, who is four years older than me. I'd like to think of our generation as the OG's of video games, because we saw the evolution of video games and consoles first hand. I remember when our parents first bought us Atari 2600, followed by Gameboy, Super Nintendo, Playstation 1, Nintendo 64, and lastly the Xbox 1. Surprisingly enough, even though I was surrounded by game console haven, I've never been the type to play video games; I simply didn't think of them as FUN.
*pause for reader's gasp*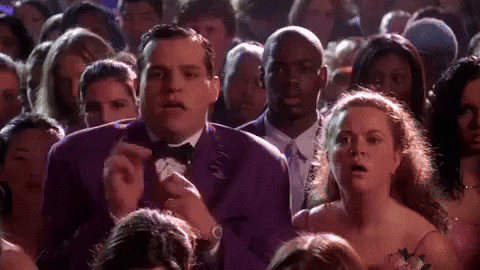 I believe fun is a term that varies depending on the individual. So, what is fun? In my opinion, fun is when I'm doing something that fills me with excitement, happiness, joy, laughter, etc. When I'm having fun, hours seem like minutes and I simply can never get enough of it. Fun seems to be personal in this way, because what is fun for many may not be fun for me and vice versa.
Similarly, Raph Koster, a game theorists, presents the idea of fun incorporated by the self. In one of his modern aspects of play as the self, he defines it as the experience of fun, relaxation, and escape. Which is closely related to my interpretation of fun. In Theory of Fun for Game Design, Raph Koster also touches on the subject of why video games "lack of appeal… to the female audience" (Koster, 106). He then explains that because there are very few female creators in the industry, hence why, the games are set up based on how male brains work. Including a lot of violence and formal abstract systems, that don't typically attract women.
Another idea that supports my definition of fun is the experience of flow. This idea was introduced in class by Mihaly Csikxentmihalyi, which is known as the optimal level of play. It helps you get things done better, and results in a wonderful feeling of optimal experience. However, there are pros and cons to everything and in this specific case the disadvantage of flow is that it is all consuming, correlated to addiction and can easily be abused.
Sadly, while playing Space invaders for the last two weeks I didn't experience myself having fun. Space Invaders, like most ancient games is very simple, yet challenging, which is what prevents me from reaching flow. The game only has two functions, which is to avoid getting hit by the alien's missiles and to shoot them first. Having such simple functions makes it nearly impossible for a player to experience flow. There simply isn't enough functions to keep the player entertained so instead they get bored more easily. Also, the graphics of the game are low quality and not what we are used to now a days, which enhances the visual entertainment for the player. Lastly, if a game is too challenging it can easily prevent flow since the player will be stuck in a place of anxiety, frustration and worry. The only times I was able to approach flow while playing were after going on a long streak of winning, and moving up levels.
I am aware my views on this game may be biased since I have a preference for games with a story line. Although, I believe that when Space Invaders first came out plenty of players experienced flow through it since it was new and there wasn't much, up for comparison. An example of this would be of my siblings playing pac man when they were younger. They would compete with one another and sit in front of the screen for hours, never really getting enough of it even after mom would make them stop.
I hope you guys enjoyed my post, I'm excited to see my views on video games and play evolve; as well as share this journey with you guys!
Sources Cited:
Koster, Raph. A Theory of Fun for Game Design. Scottsdale, AZ: Paraglyph, 2005. Print.